How do I display live TV from a website?
You can display Live TV feeds and streams using the Website Zone when creating your own template. It is worth noting that there will be restrictions in place for certain live feeds such as having to login or requiring a TV licence. Below are the steps to set up a Live TV playlist and includes examples of tested and working Live TV feeds.
1 of 11. Begin by hovering over "Program" then click "Template".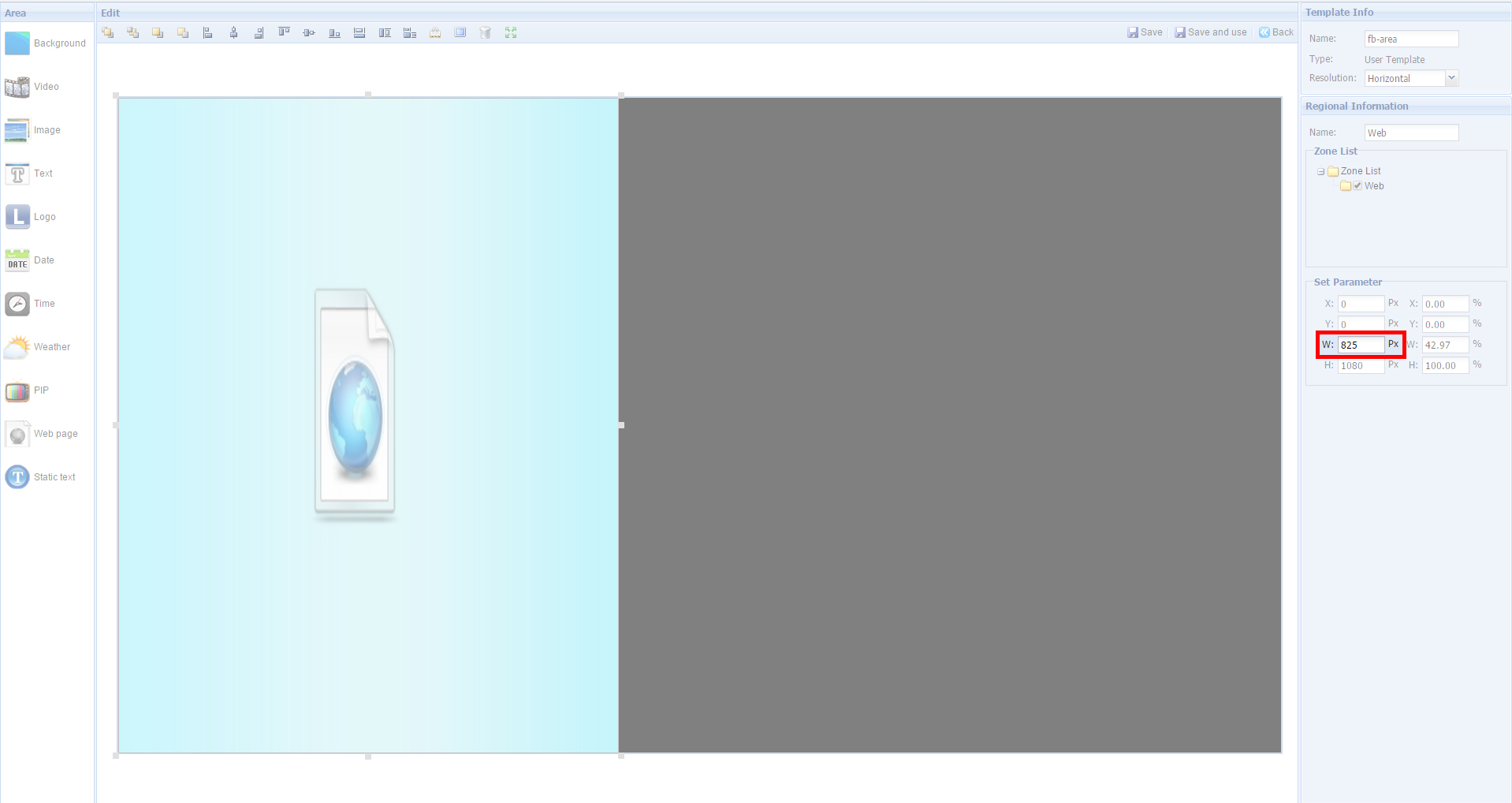 2 of 11. Click "User Template" and then click the "New" button.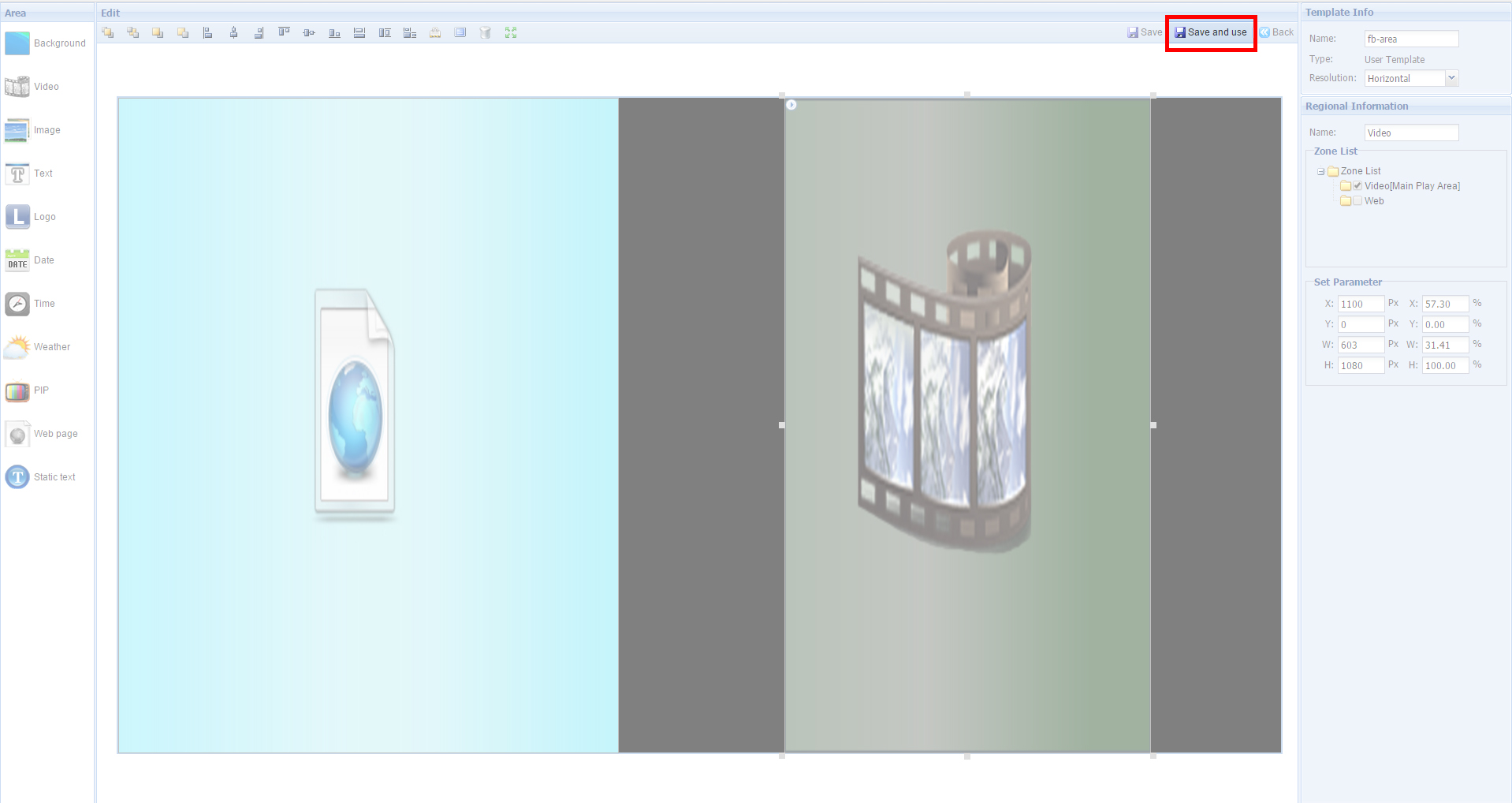 3 of 11. A "New Template" box will now appear. Give your Template a name and choose a resolution. If you are creating a Portrait Template then select "Vertical", if you are creating a landscape Template then select "Horizontal". Once you have done this click "OK".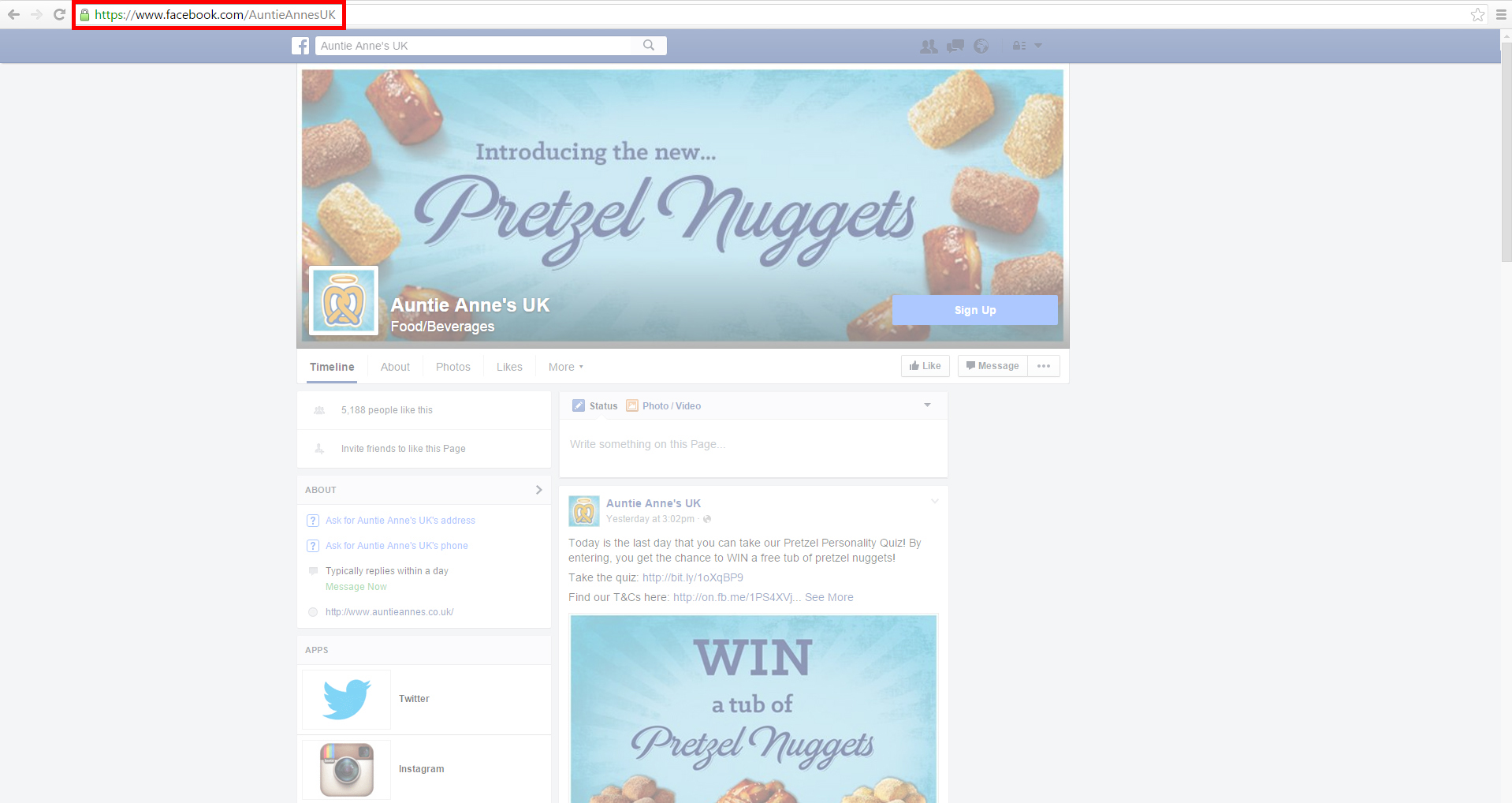 NOTE: Please ensure that the resolution of your Template matches "Screen Mode" that has been set on your screens.
4 of 11. You will now see a Template design interface. Click on the "Web page" tool and when the web zone appears click the "Fill screen" option next to the "X" in the top.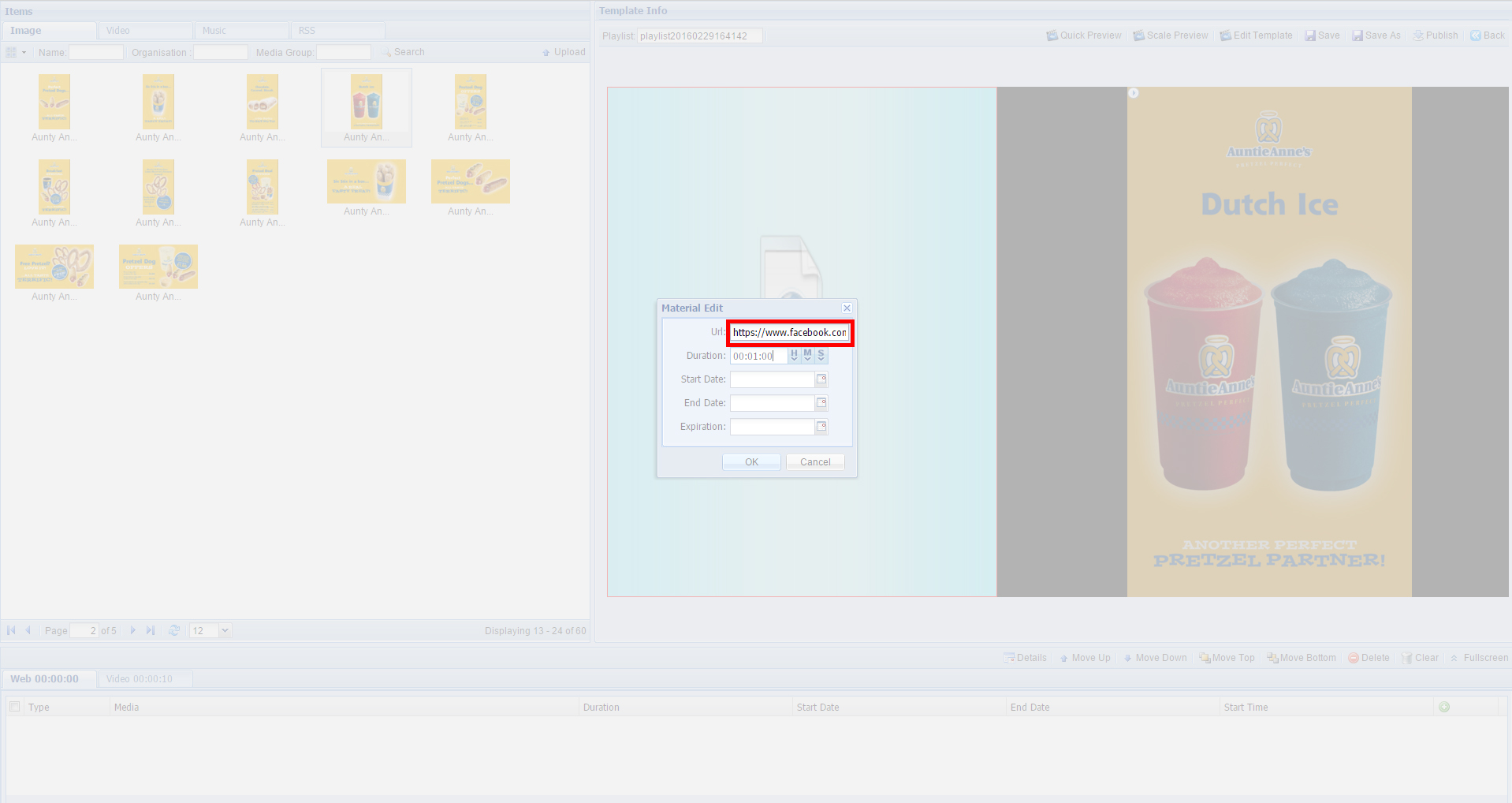 NOTE: You do not need to make the Website Zone fill the screen; this is only being used for the example. Most Live TV feeds will dynamically adjust the resolution of the display area based on the size of Website Zone.
5 of 11. Click "Save and Use".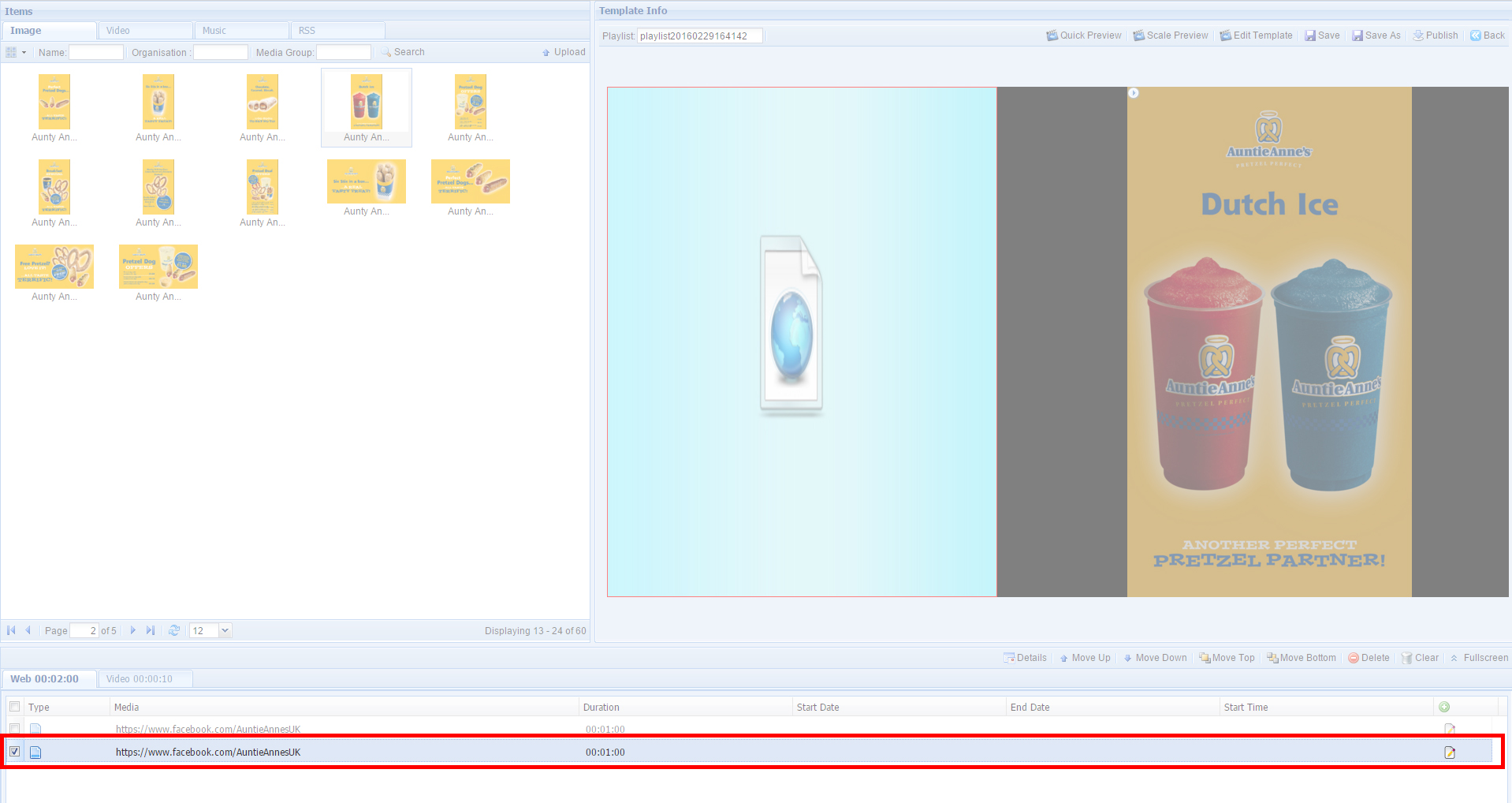 6 of 11. Next, click the green "Add" button at the bottom right.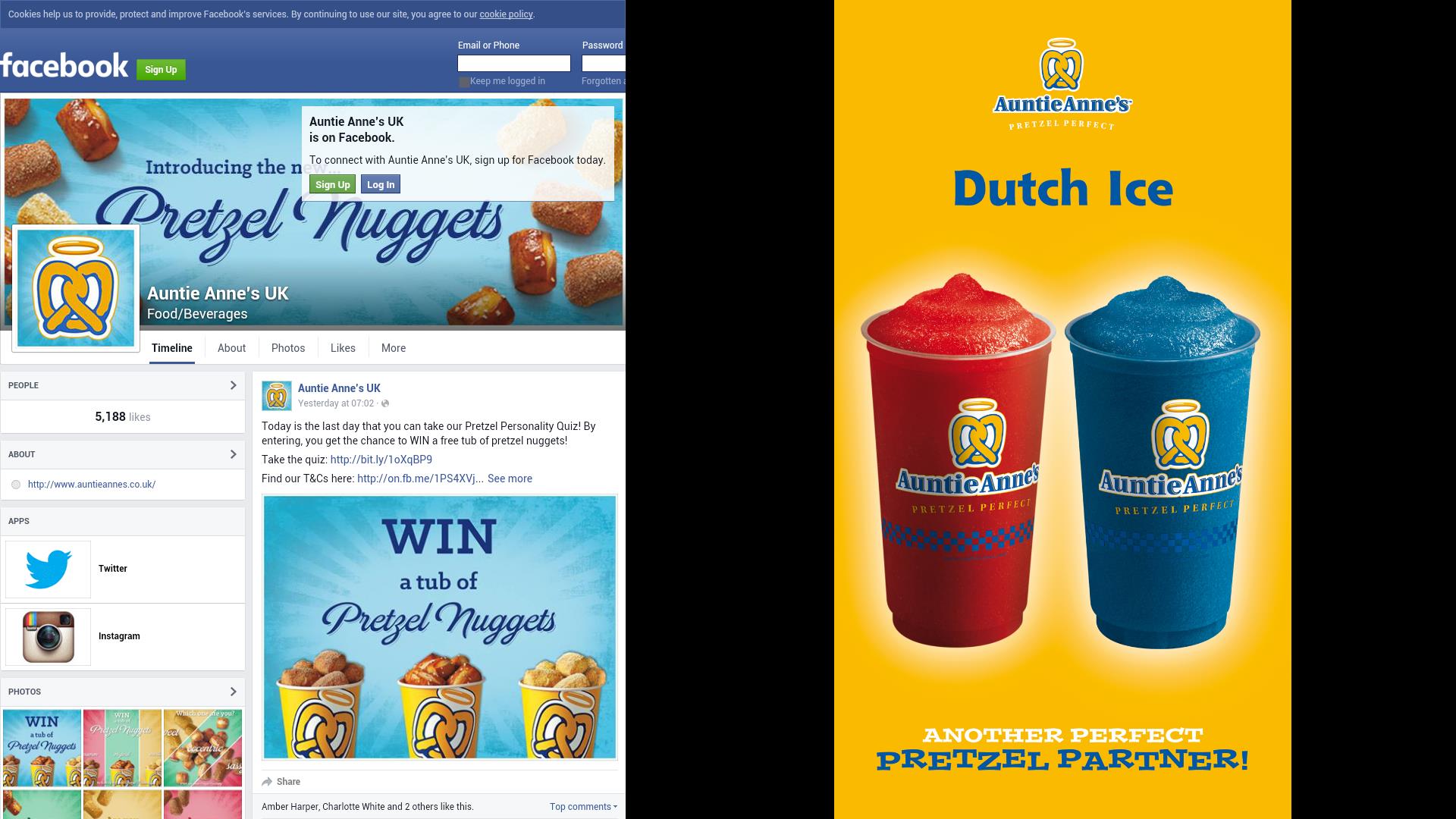 7 of 11. This will launch a "Material Edit" dialogue box. Enter the URL of the web page you want to display as well as the duration time. Click OK.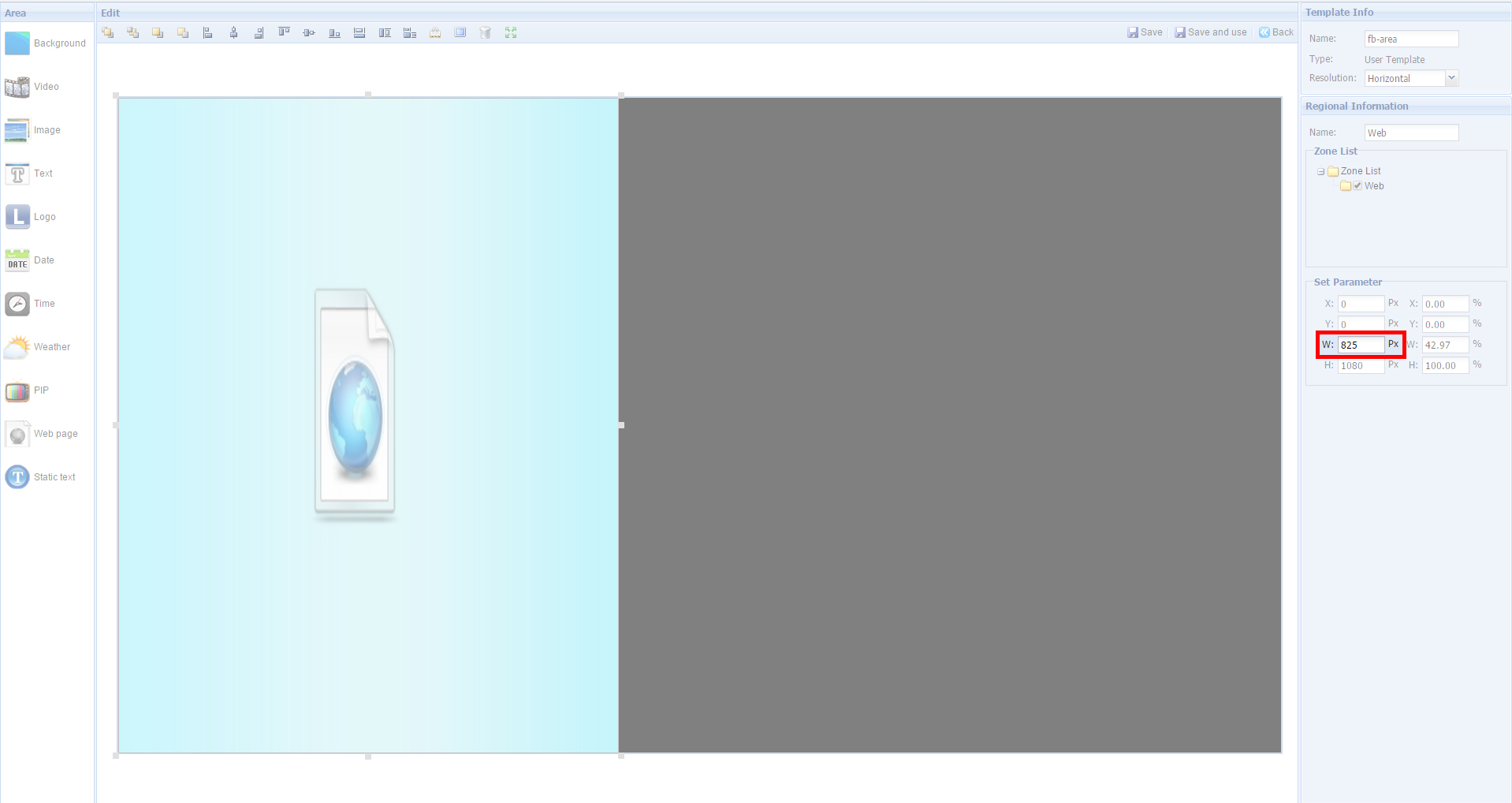 8 of 11. Click "Save".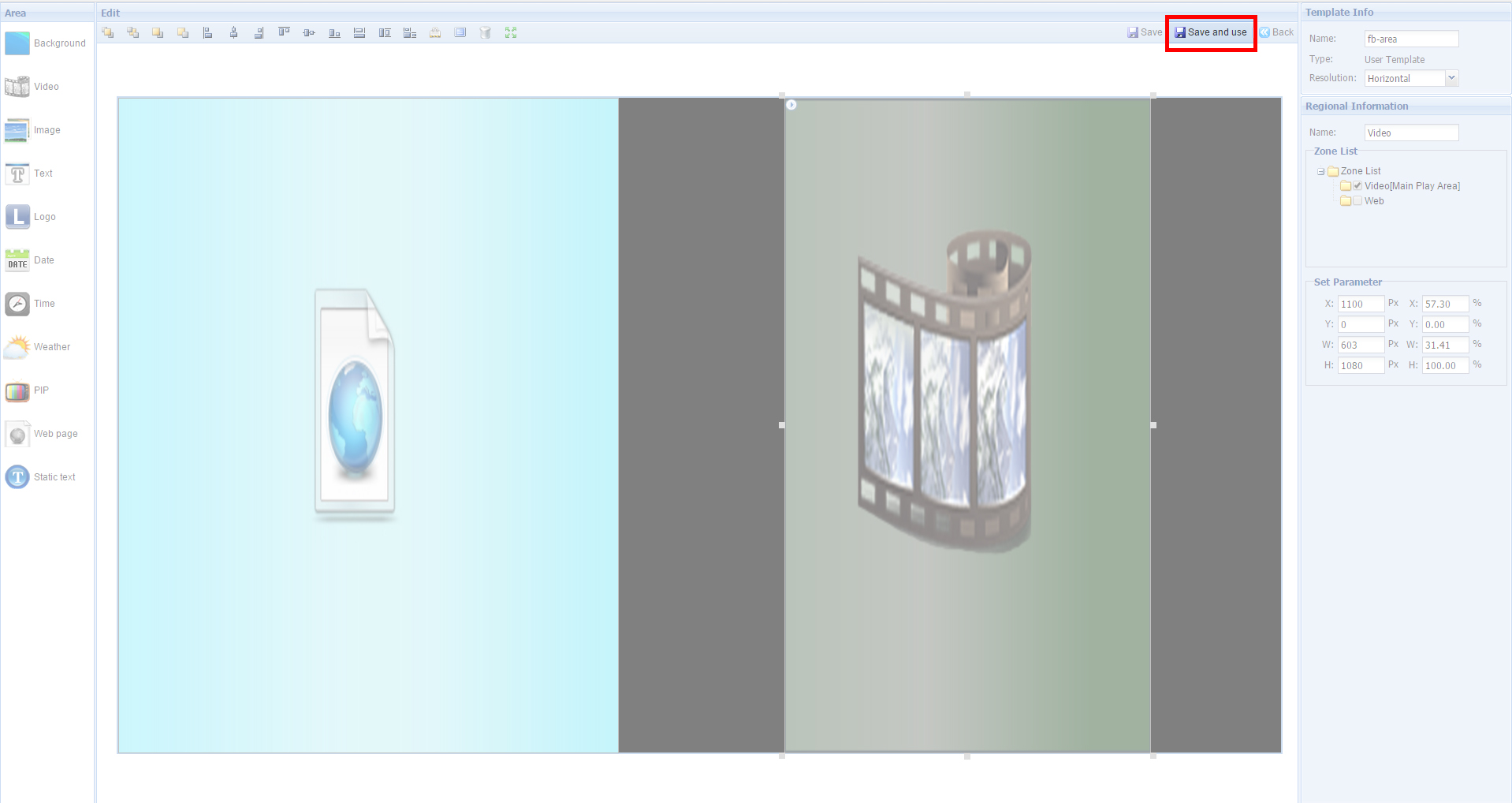 9 of 11. Click "OK" on the popup box that appears.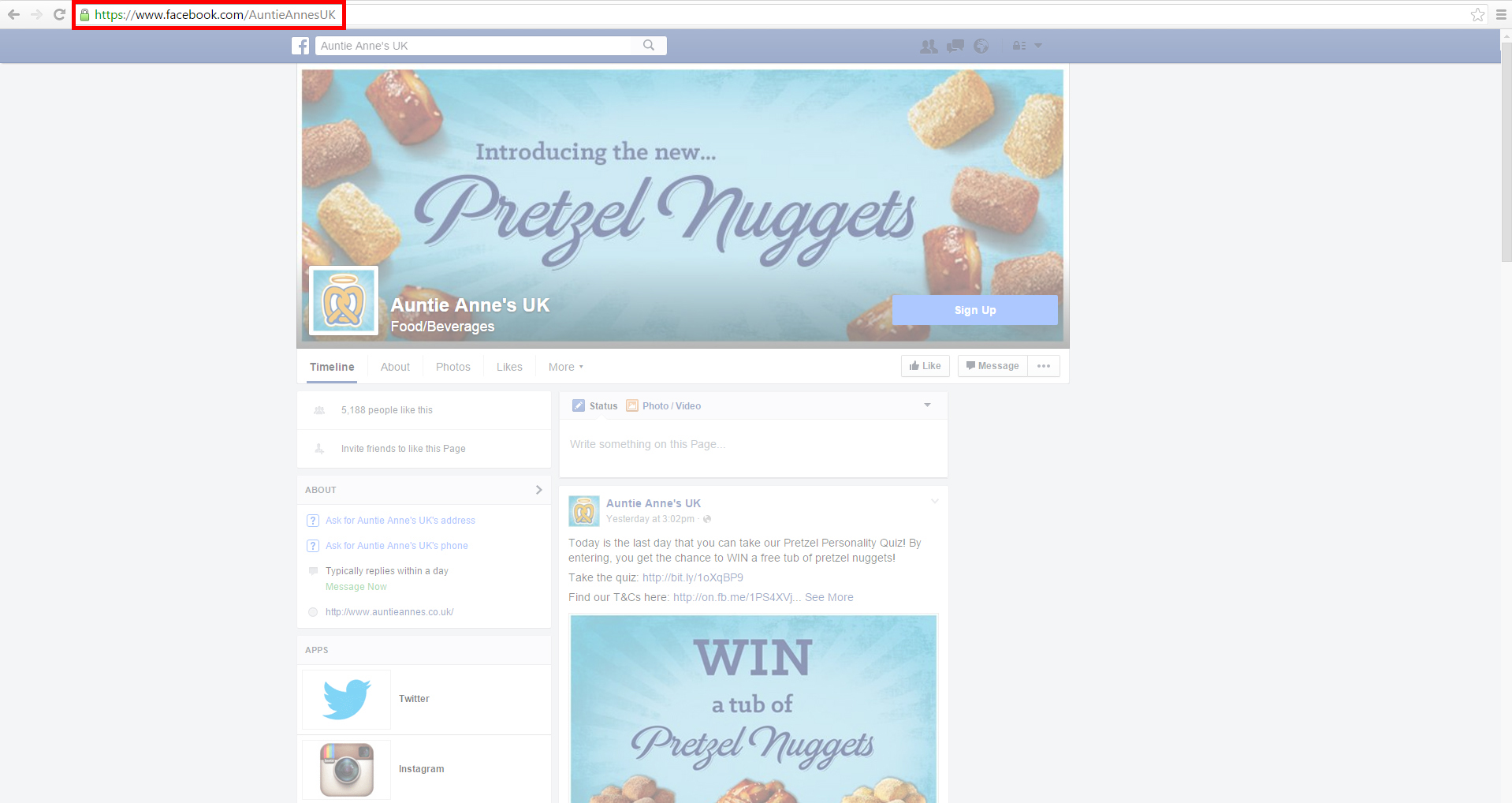 10 of 11. Click "Publish".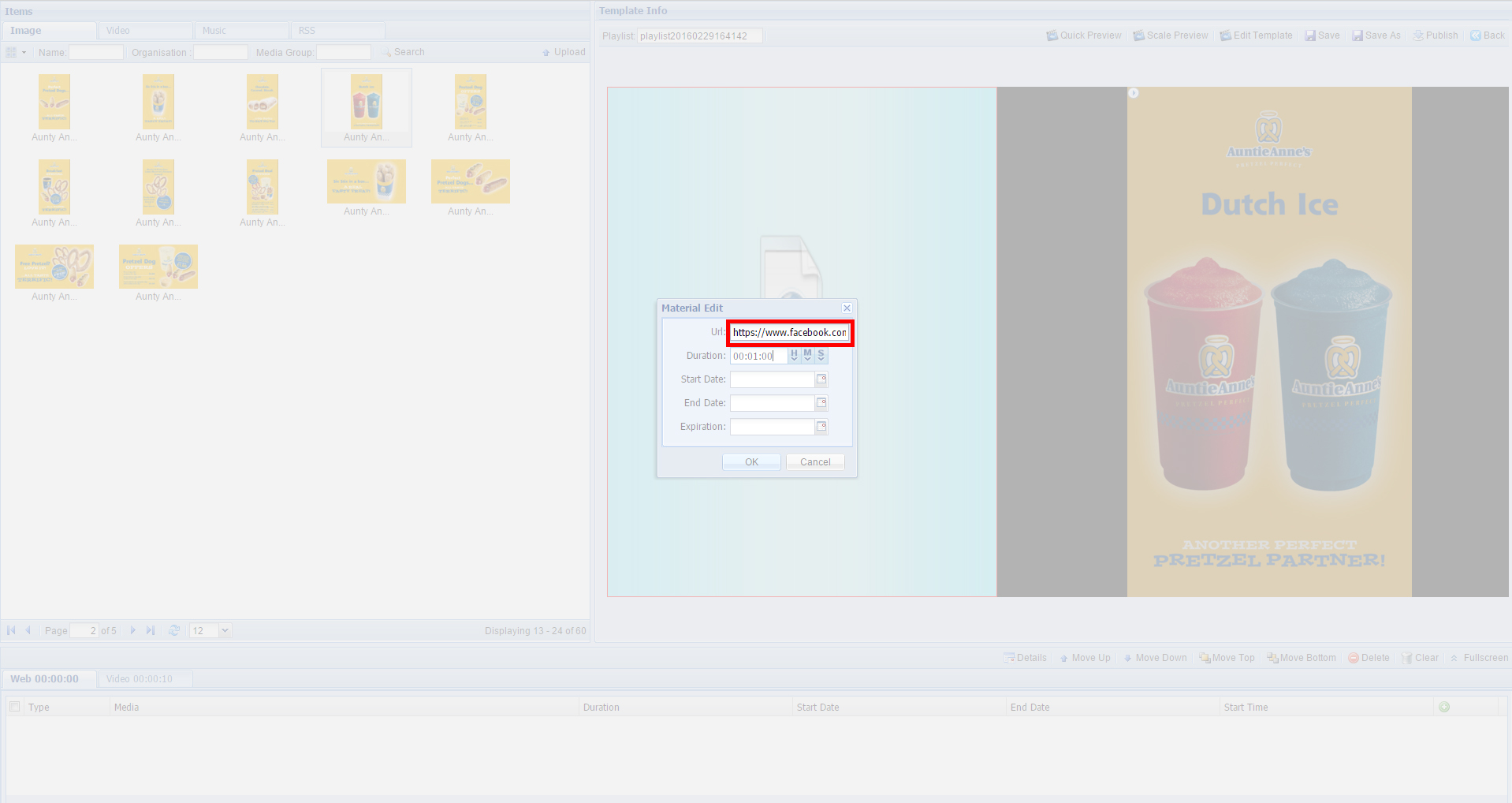 11 of 11. Finally tick the checkboxes next to the screens you want to publish to and click "OK".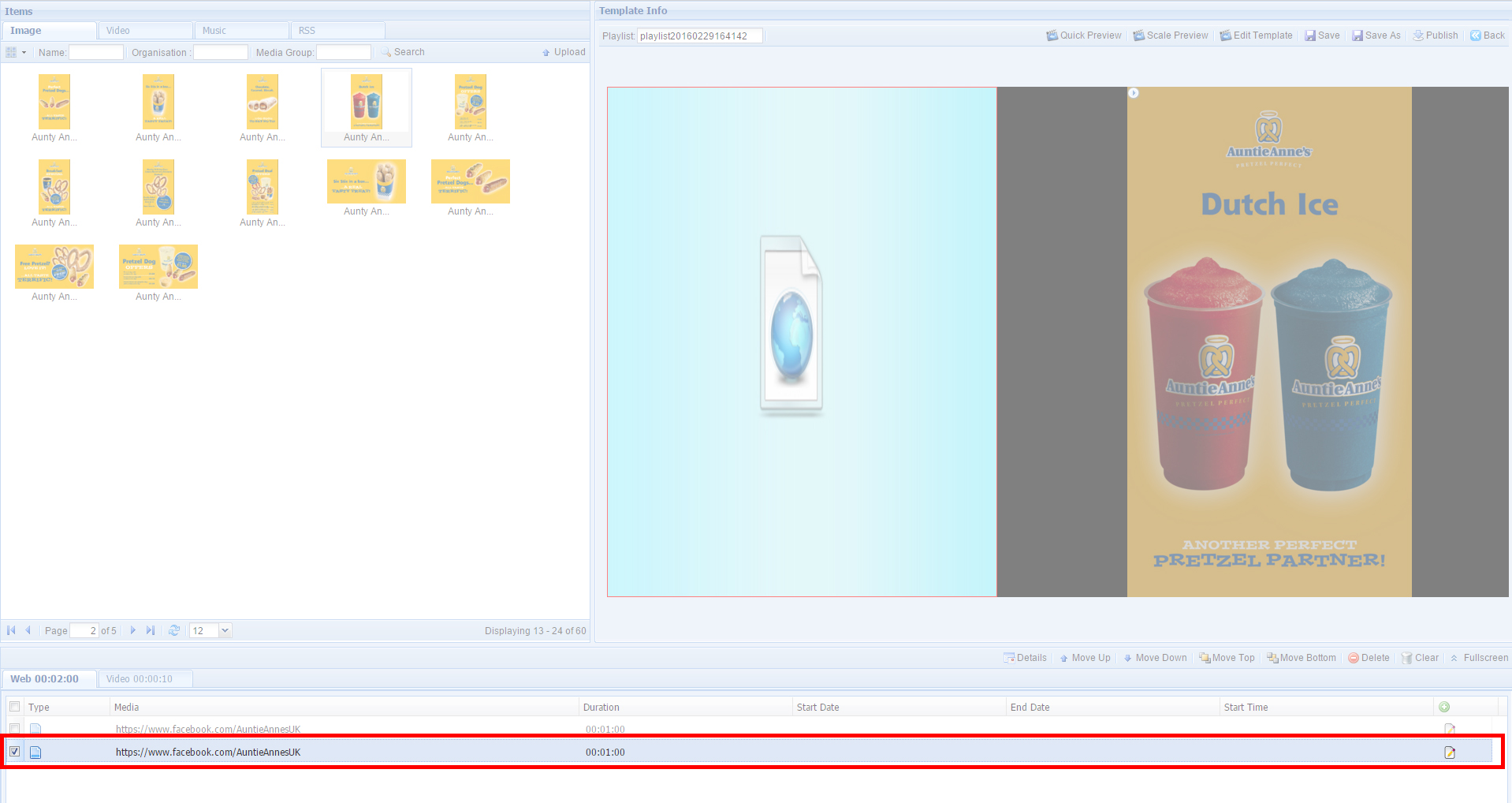 Tested Popular Live Feeds & Streams
Sky News: https://www.youtube.com/embed/9Auq9mYxFEE?autoplay=1
The Sun: https://www.youtube.com/embed/JFiB9bOujE4?autoplay=1
ITV News: https://www.youtube.com/embed/sB6cMnbA7eE?autoplay=1
The Daily Mail: https://www.youtube.com/embed/sGKulRIKSJc?autoplay=1
The Telegraph: https://www.youtube.com/embed/JByL31oAKuY?autoplay=1
Twitch TV: https://www.twitch.tv/