How do I update my screen if it is not connected to the internet? (Plug and play method)
If your screen is not connected to the internet for whatever reason and you still want to update it you can do so by a physical plug and play method.
1 of 7. Begin by taking the normal steps to create a playlist and publish as normal. Then hover over the "Player" section of the Top Menu then click on "Player". You will see a list of all of your screens.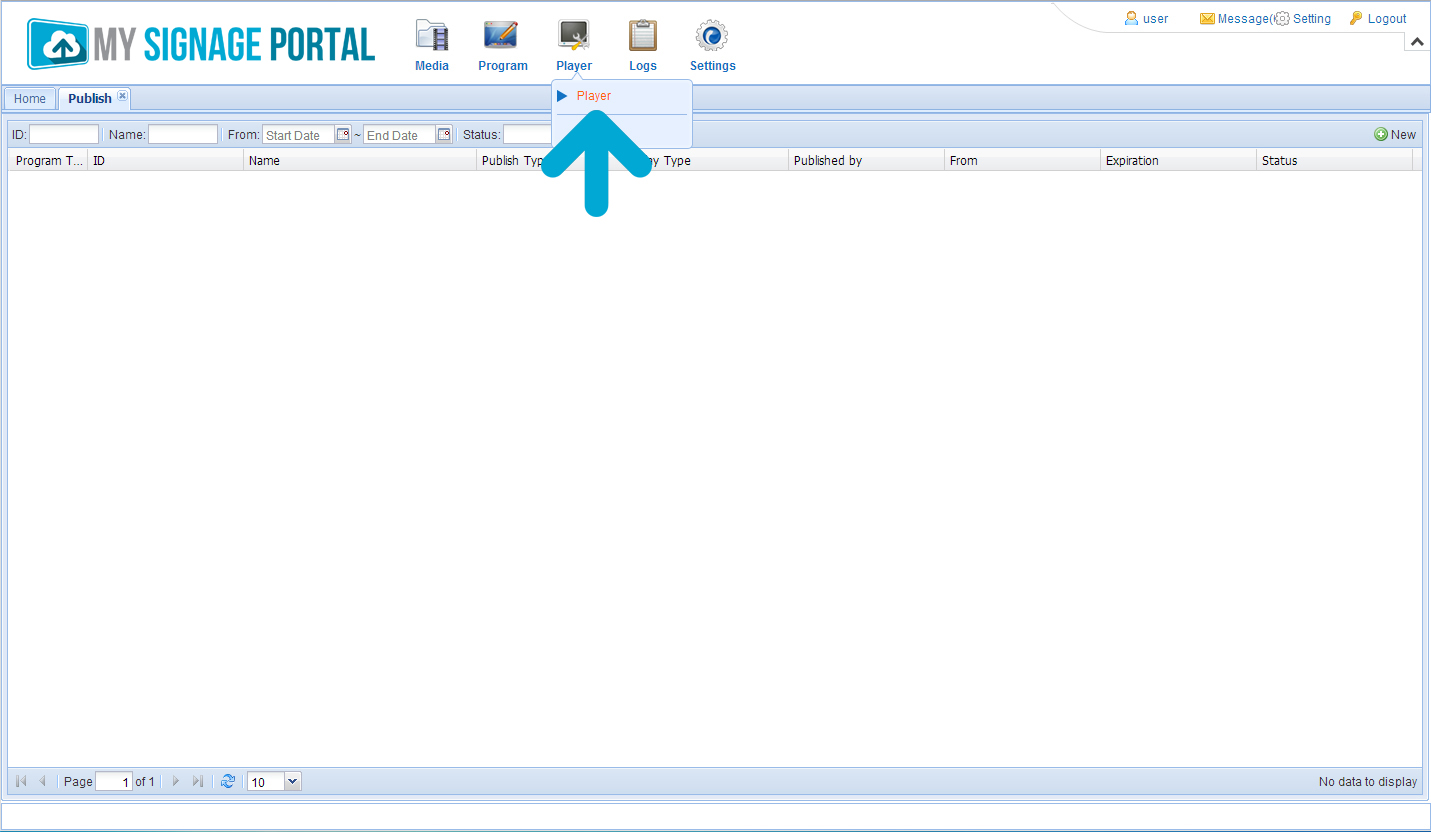 2 of 7. Right-click on the screen you have sent the playlist to and select "Program Package".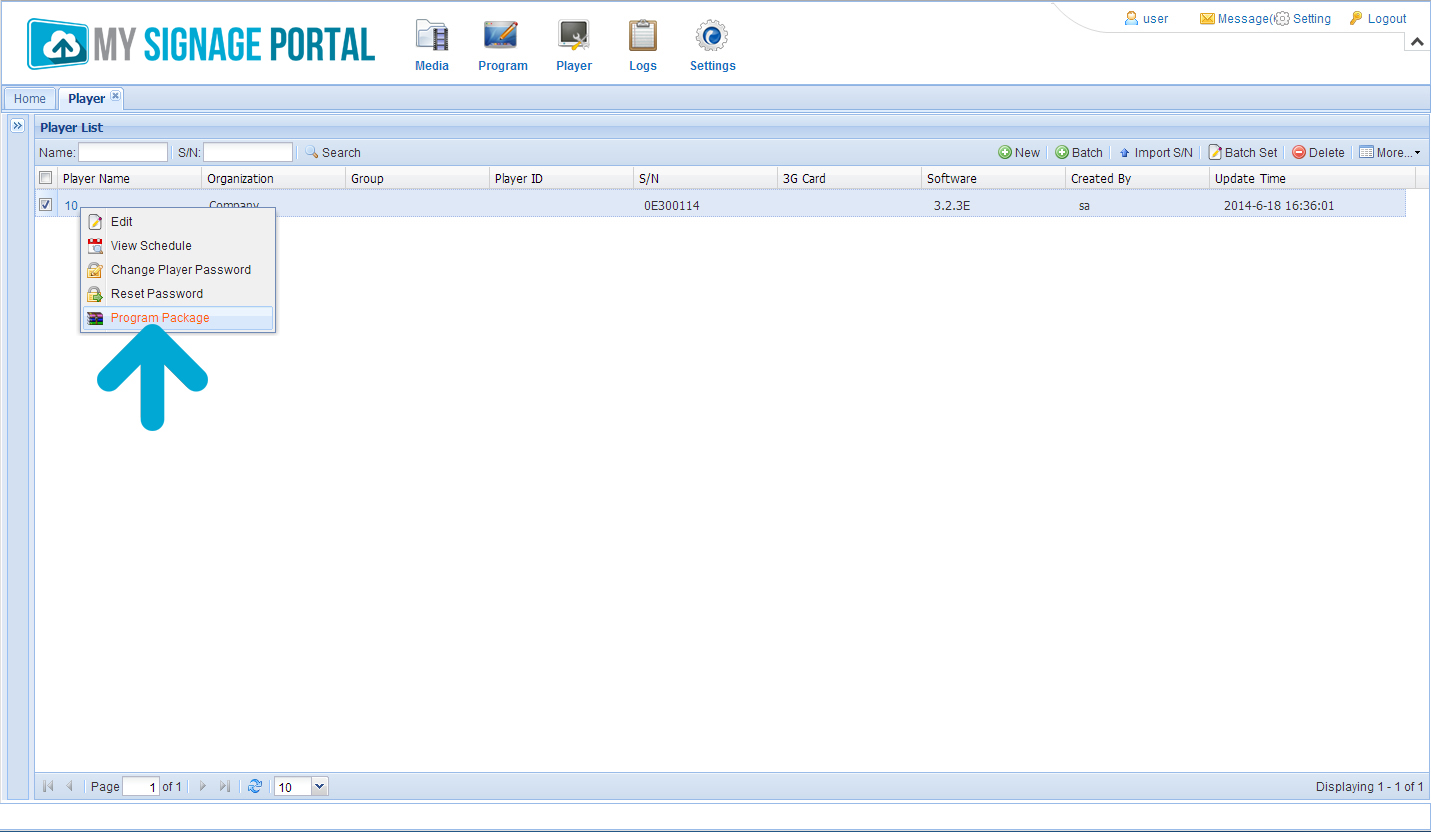 3 of 7. The "Program Package" window will then appear, click the "Pack Program" button.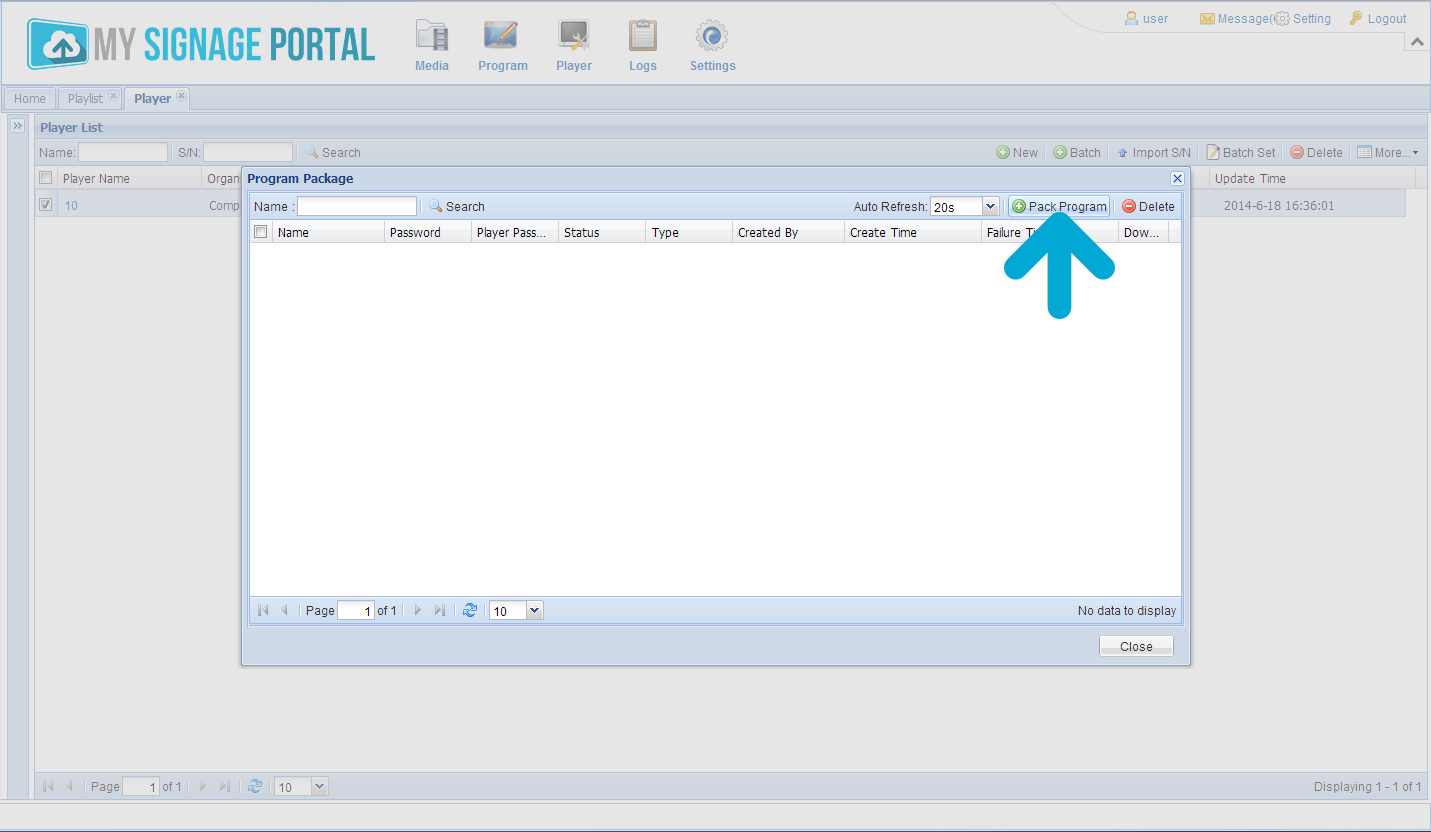 4 of 7. The "Program Package Type" window will then appear. Tick the "Select All" checkbox to send all timer, download, display and current weater data to the screen as well. Then click "OK".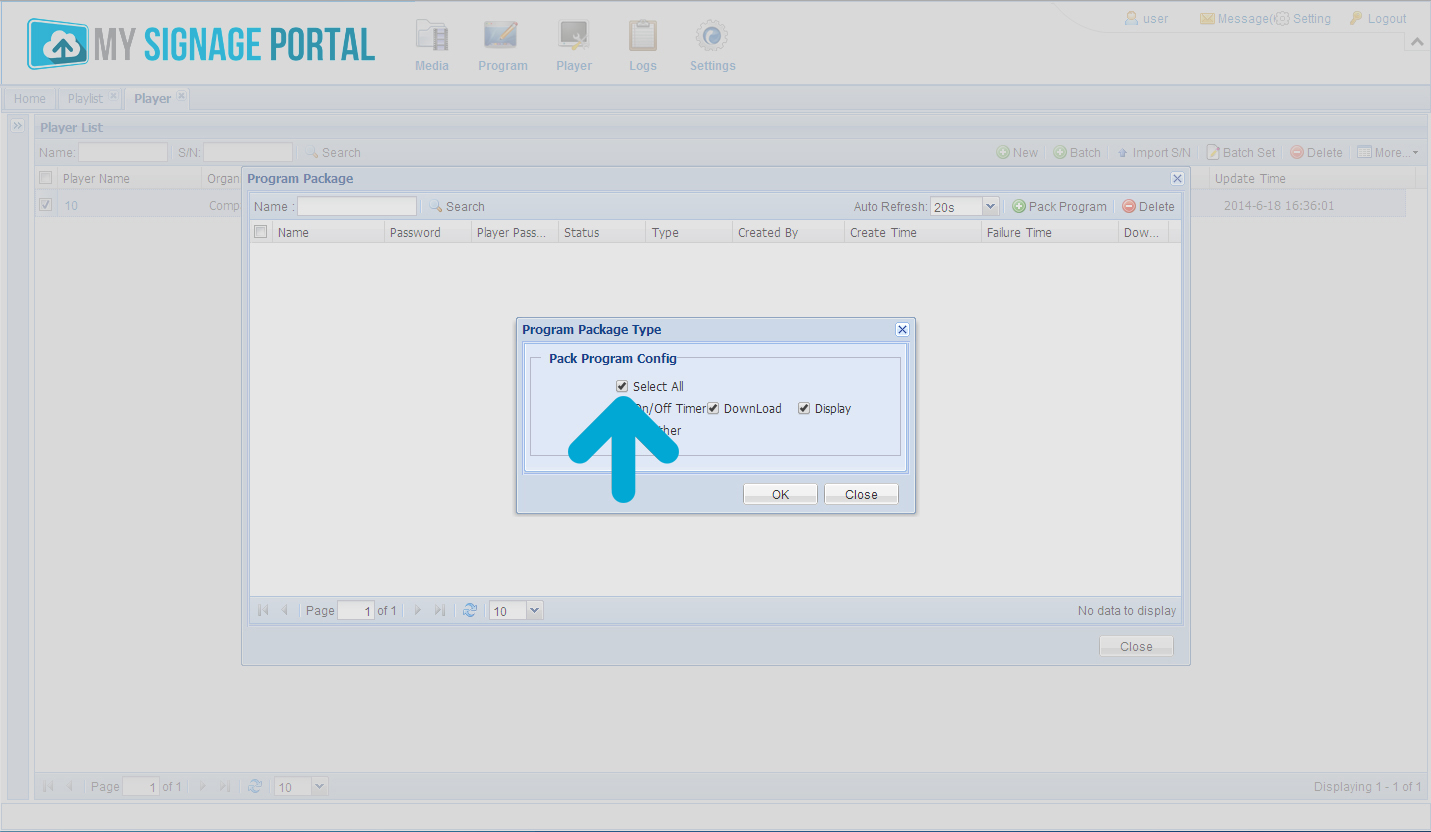 5 of 7. After a few minutes an icon will appear in the "Download" column, when it appears, click it.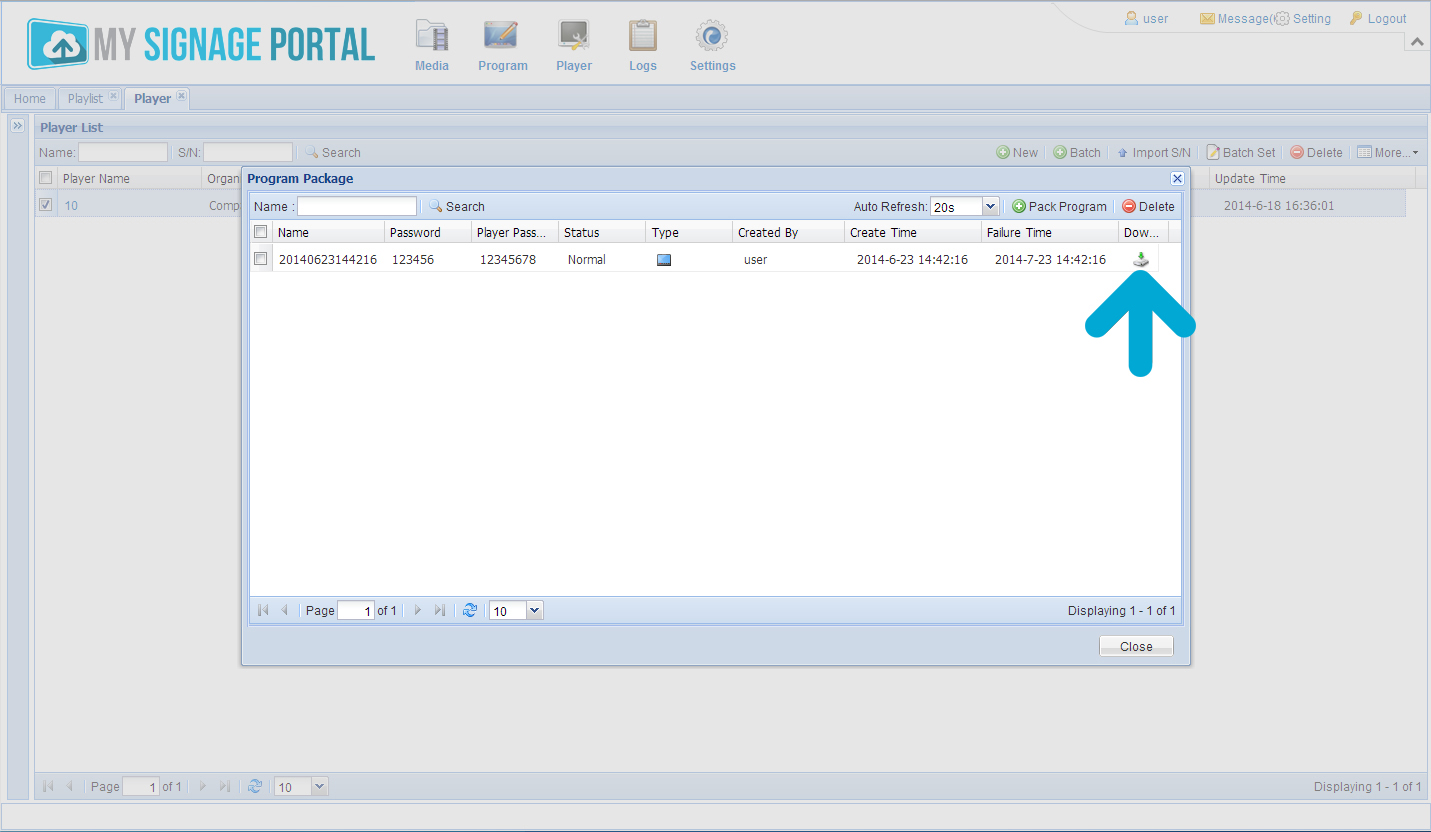 6 of 7. Once the download is complete your web browser will inform you and normally help direct you to your files. If you are using Google Chrome, select the option "Show in folder".
7 of 7. Your Inside the zipped folder that has been downloaded should be two folders; "MEDIA" and "SYSTEM". Copy these two folders onto a blank USB stick, and then plug it into the USB port of your screen. Allow the data to transfer to your screen and follow the on-screen prompts before removing the USB stick.
NOTE: If you are asked for a password it should be "123456".