How do I create an RSS Feed and assign it to a Playlist?
RSS (Rich Site Summary) is a format for delivering regularly changing web content that is text based. Many news-related sites, weblogs and other online publishers syndicate their content as an RSS Feed to whoever wants it. Most RSS feeds are free and can be found easily using Google.
Section 1 ‐ Setting up an RSS feed
1 of 9. Click on the "Media" icon in the top menu then click "RSS" from the list of media types on the left hand side: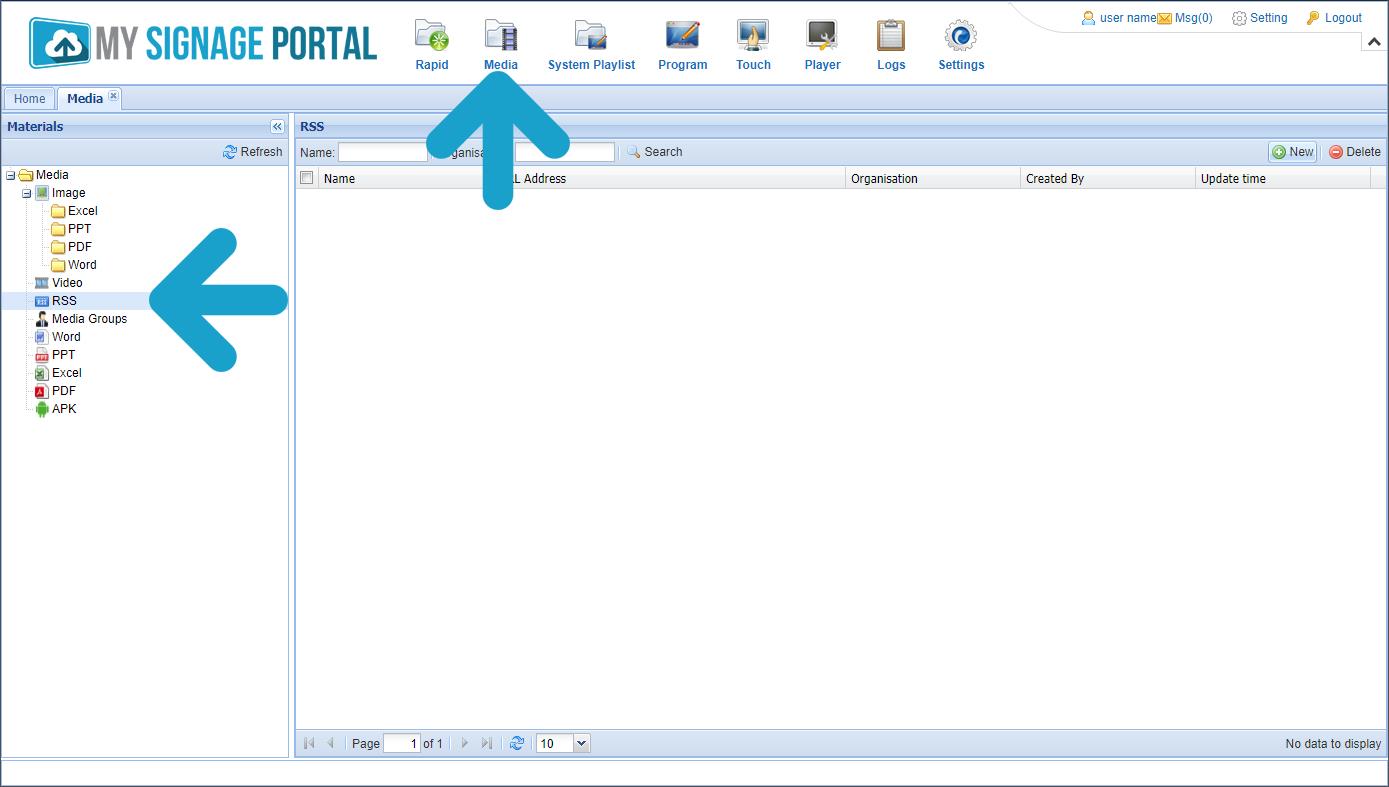 2 of 9. Click the "New" button on the far right: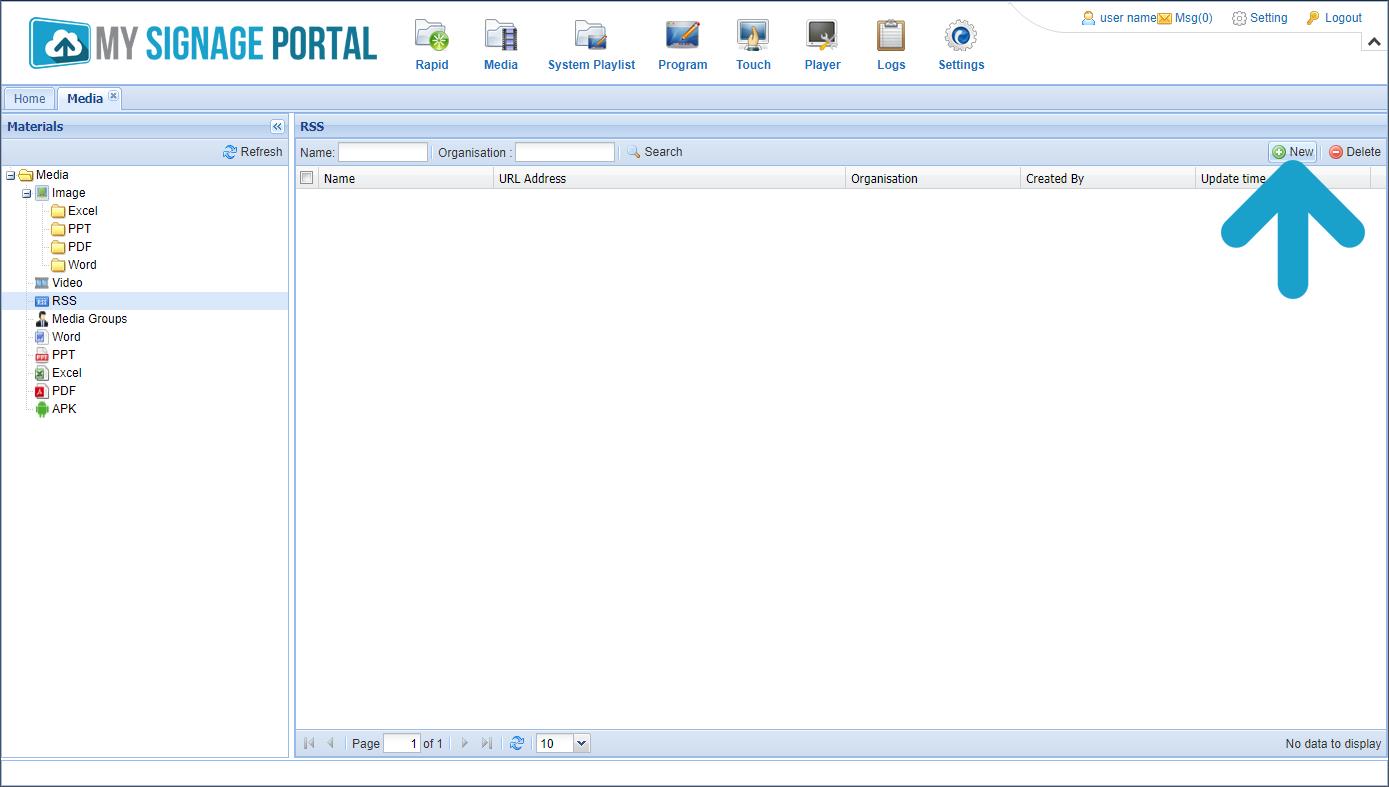 3 of 9. Paste the URL of your RSS feed into the "URL Address" field (for example BBC News: http://feeds.bbci.co.uk/news/rss.xml). Give your feed a name and set the "show lines" and "show model", then click OK: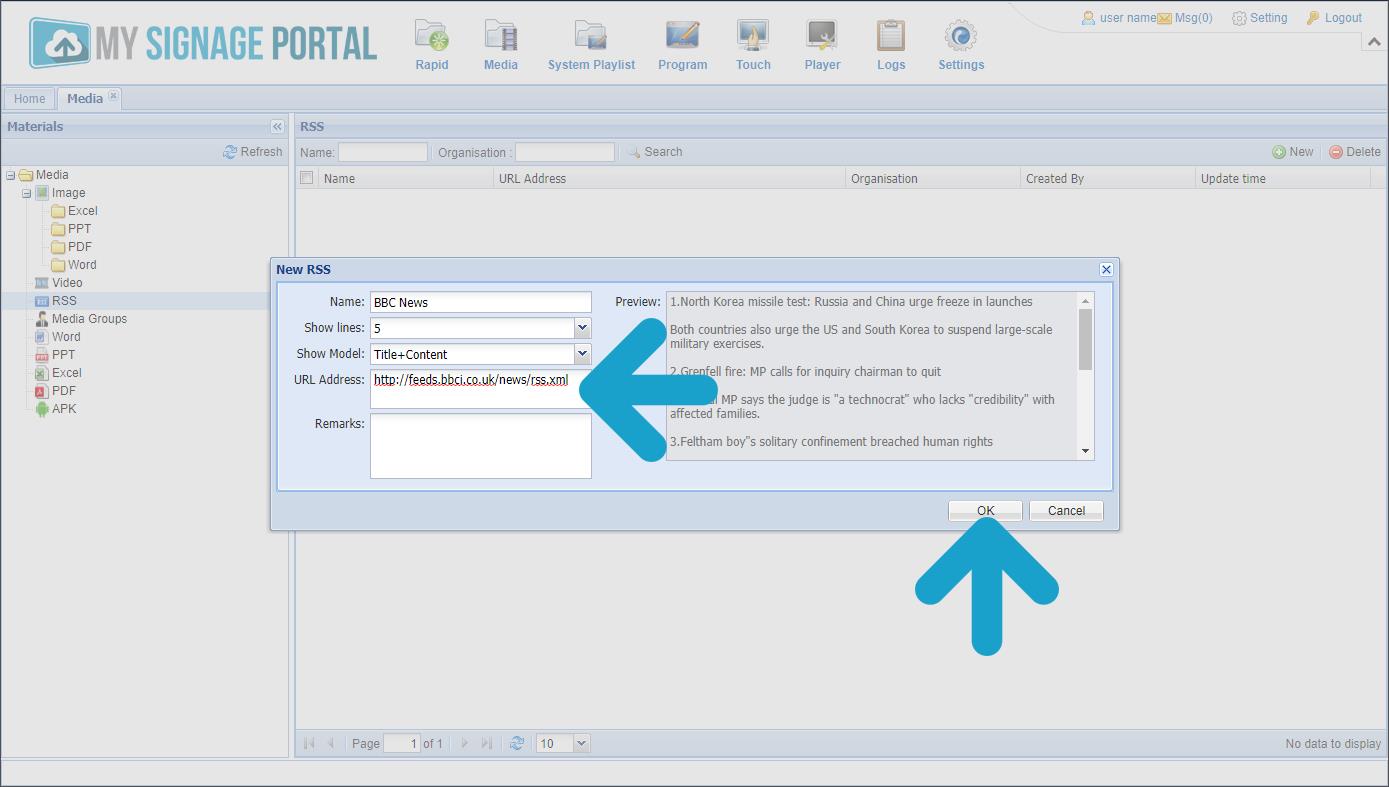 Section 2 ‐ Adding a Scrolling Text Zone
4 of 9. Hover over the "Program" icon on the Top Menu, then click "Template":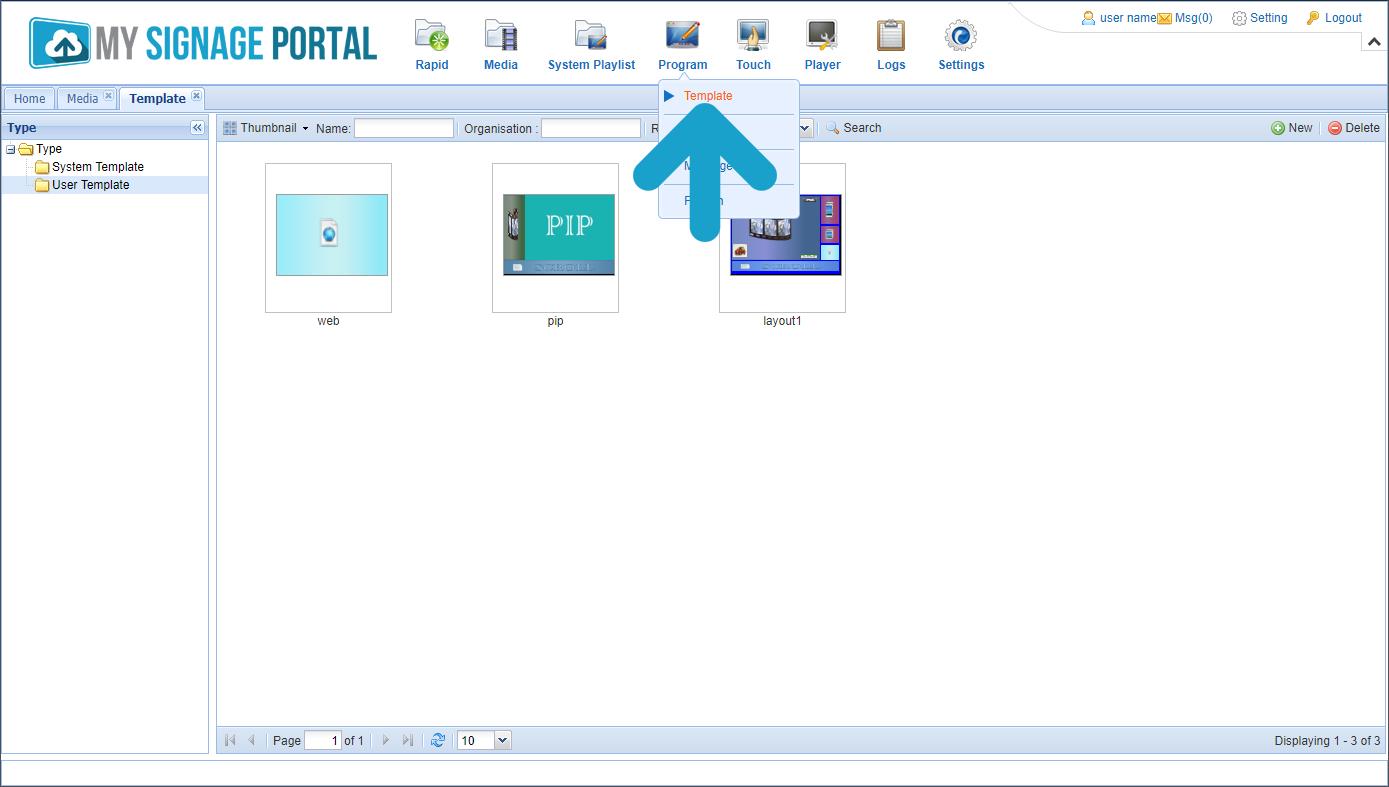 5 of 9. To create your own Template you must first select "User Template" from the menu on the left then click the "New" button on the right hand side: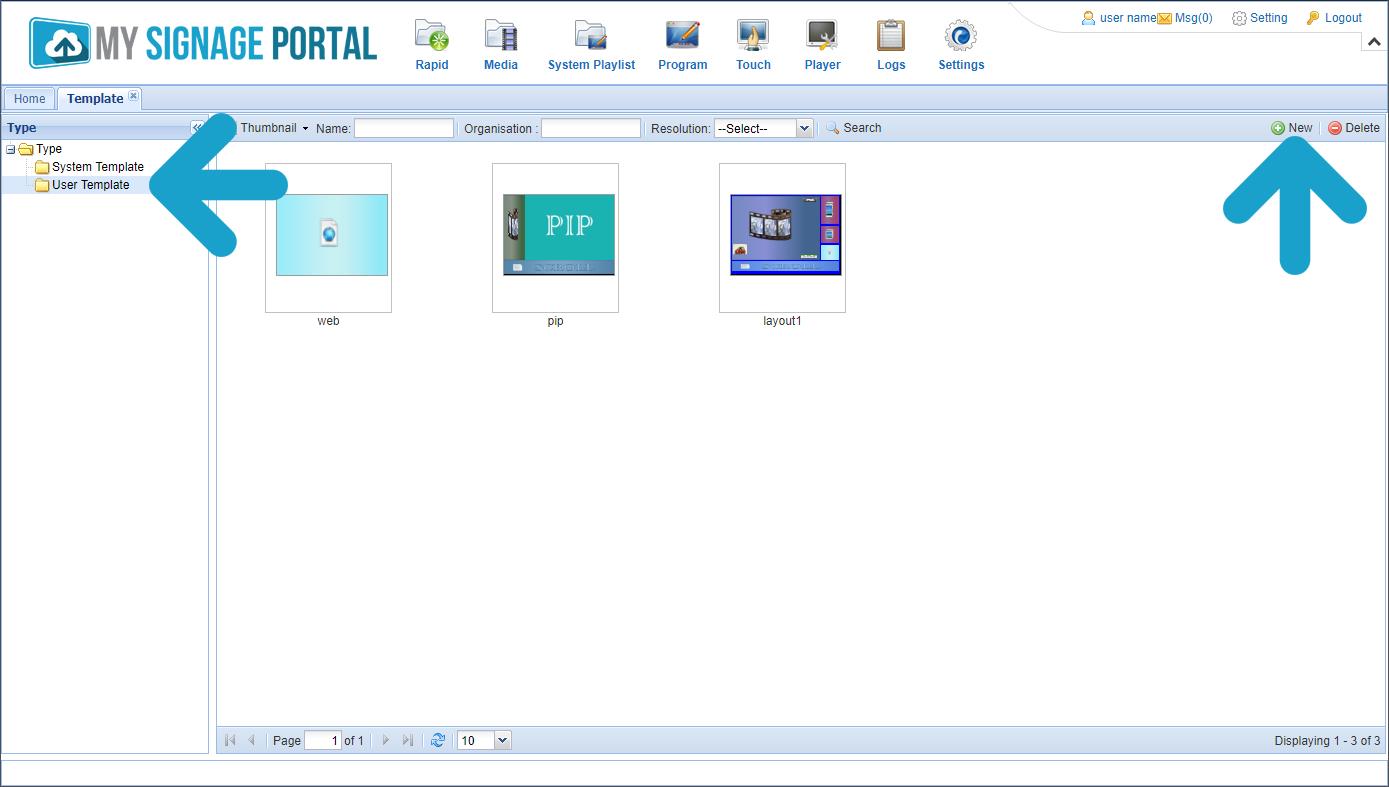 6 of 9. Create your layout should include a scrolling text zone, marked "Text". When finished click "Save and use":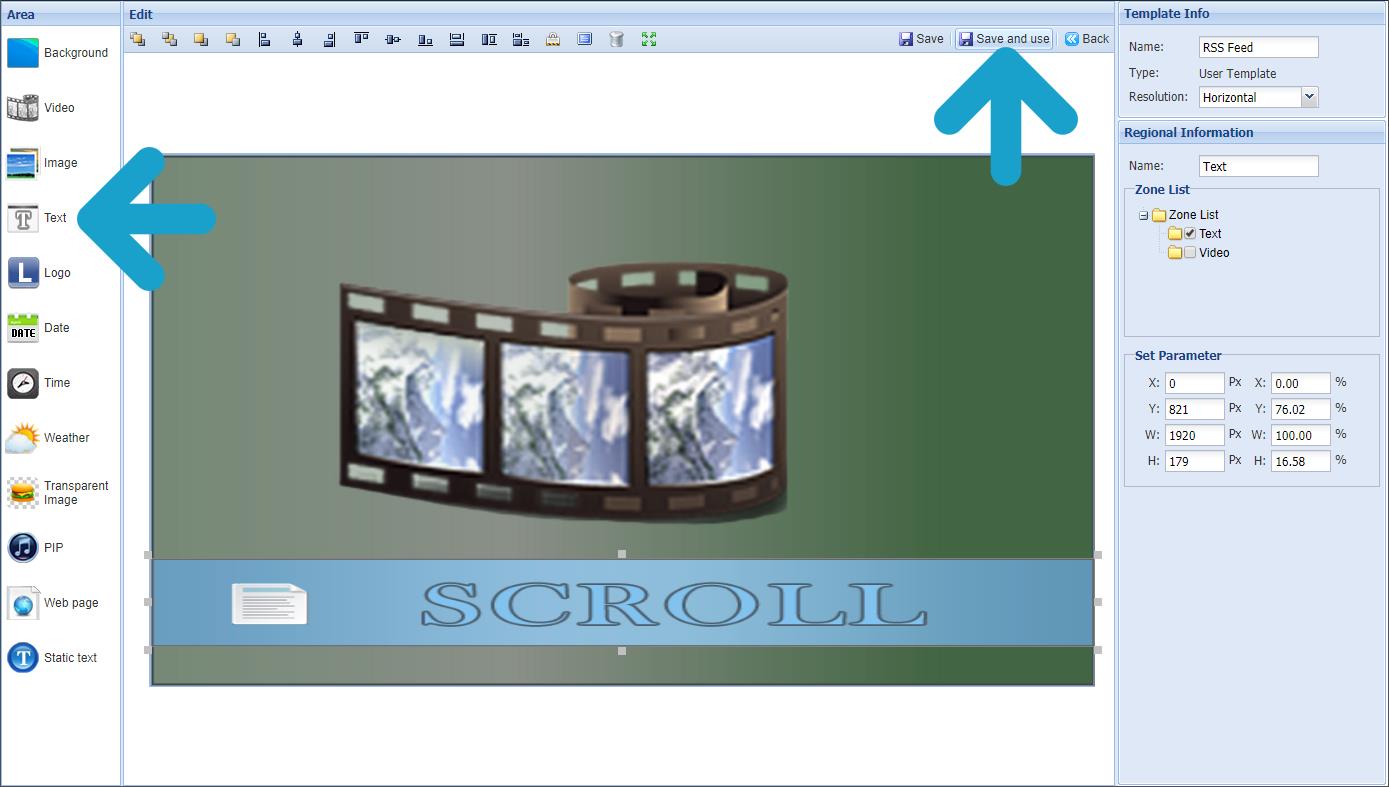 Section 3 ‐ Assigning RSS Feed to Scrolling Text Zone
7 of 9. When creating your Playlist, select the scrolling text tab at the bottom (usually called "Text"). Then select the "RSS" tab from the top Items list: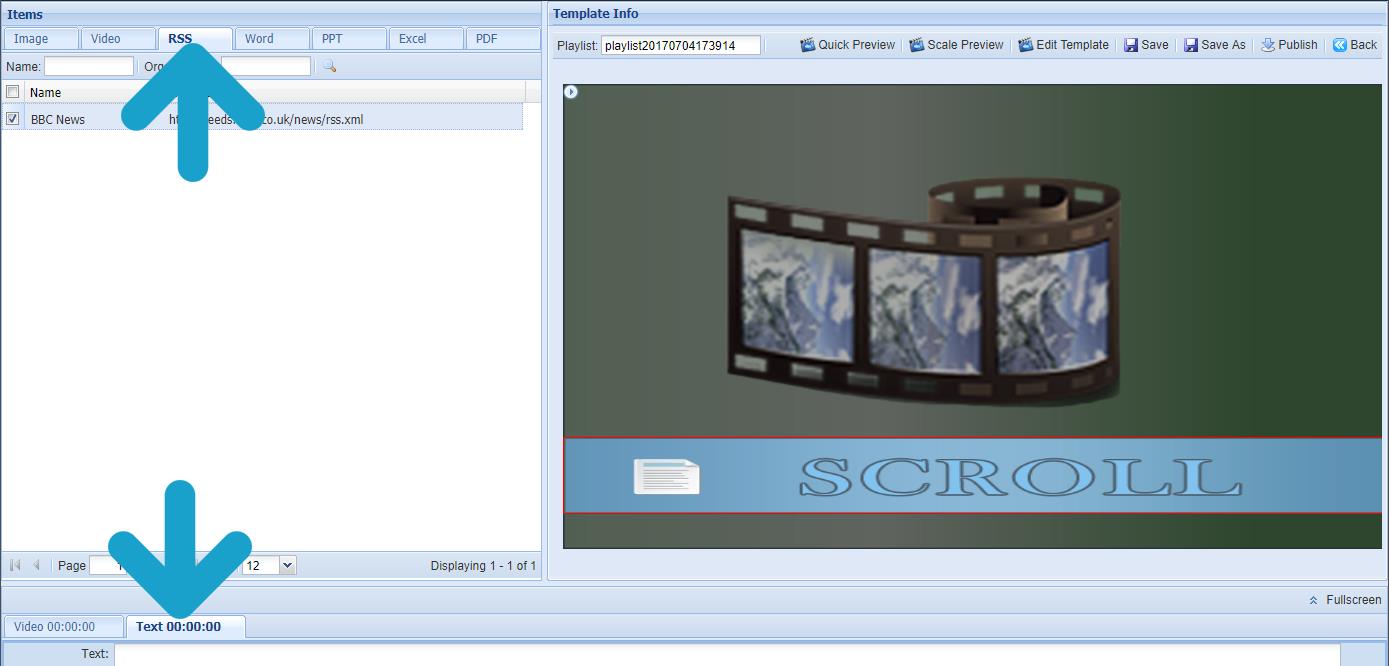 8 of 9. Drag and drop the RSS feed into the "Text" field at the bottom: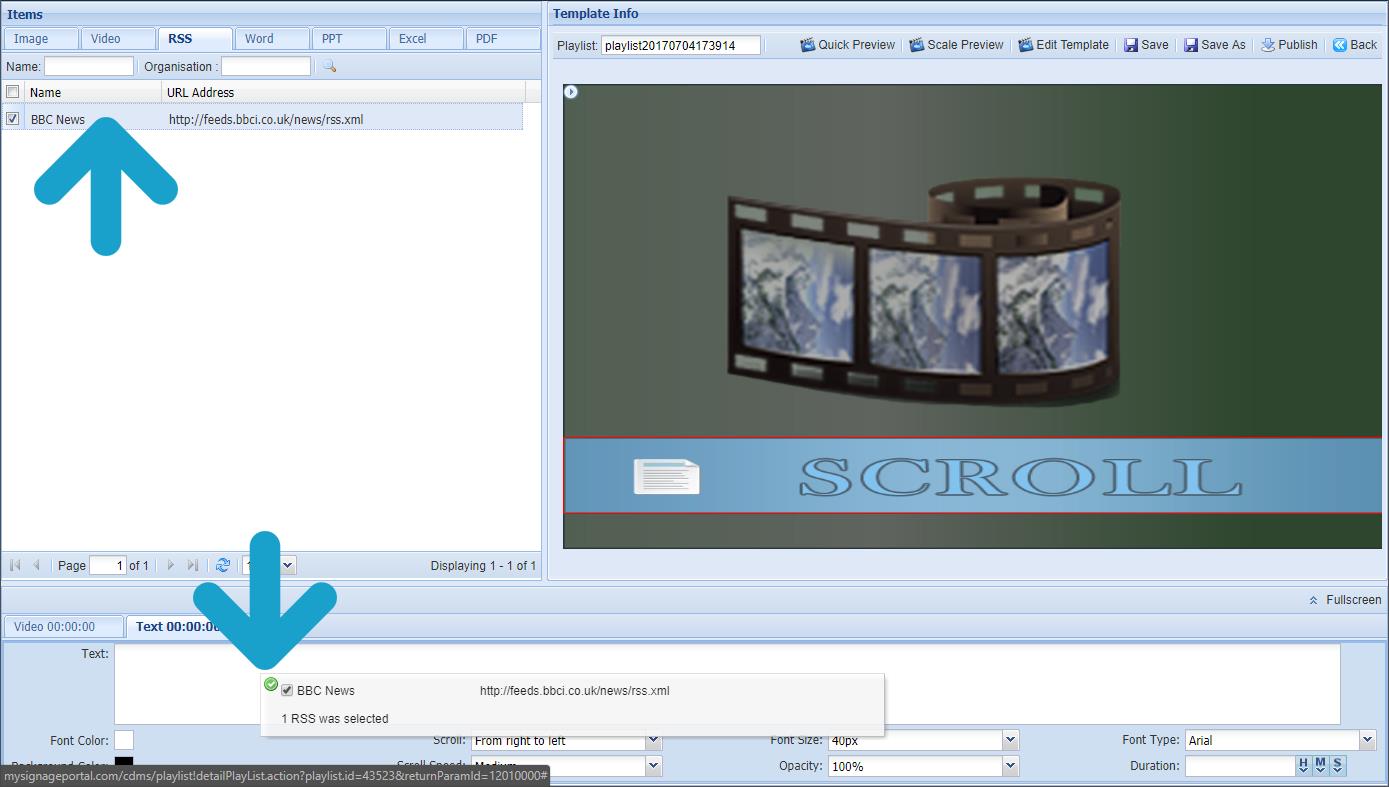 9 of 9. You can now save and publish your Playlist and the RSS feed will be displayed on your screen.